Handy Circle Resource Society
Tax Time
Persons with Disabilities or Low Income please contact us, we can help you with your taxes
Tax Time
Link caption
i
Neil Squire Update: February 2020
"It's Changed My Approach to Technology"
A Distance Computer Comfort Success
Zosia had polio as a child and didn't walk until she was three years old. She worked as a physiotherapist for over 25 years, and later became an insurance broker. A passion for the well-being of people with disabilities drove her to create the
Langley Pos-Abilities Society in 2010.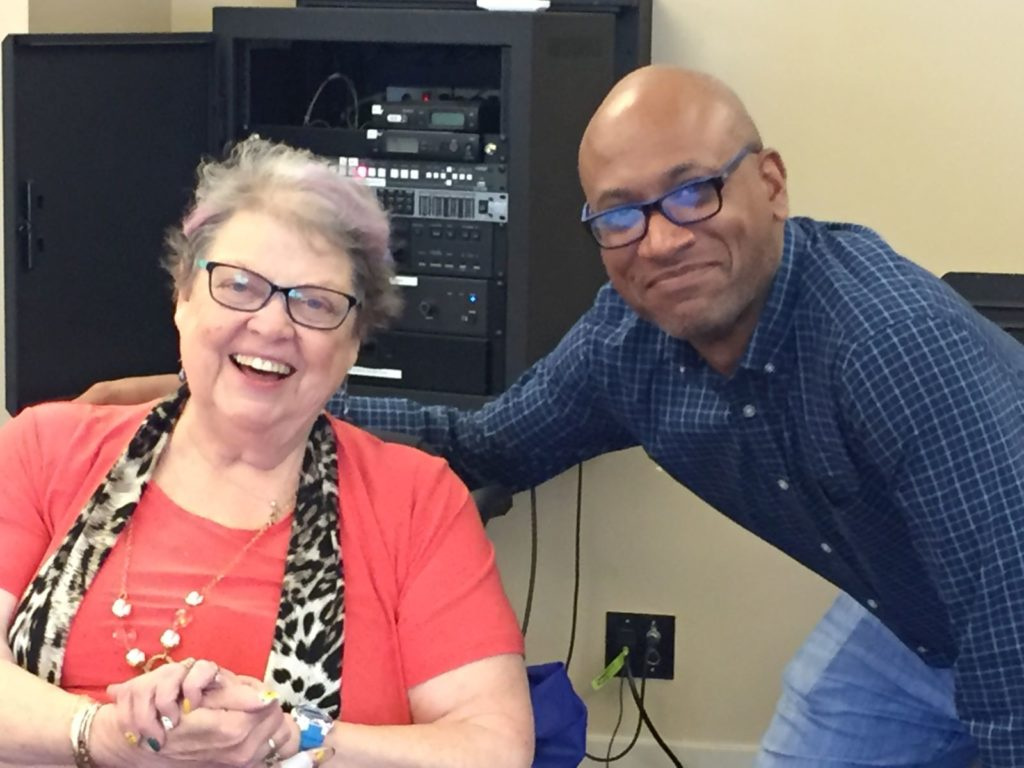 As Executive Director of the Society, she does a lot of presentations. "My presentations were pretty basic. I don't know how to use half of these programs, like Excel and PowerPoint."

A previous program participant at Neil Squire, she found out about the
Distance Computer Comfort Program and figured it could be a great help to her.
"One of my goals was to become proficient," she continues. "I used to be afraid to try certain things, because I was sure if I tried something I'd lose it or mess it up. So that was very difficult for me."
Zosia was paired with volunteer tutor, Jason.
"People learn in different ways," Zosia explains. "They matched me with a very interesting person, who was very much in tune to how I learned and how to help me. I was really impressed. It's changed my approach to technology."
Visit our website to read more
Distance Computer Comfort success stories.

Kiersten's Story
A Working Together Success
Kiersten loves coffee shops, shopping, and the local library. However, fatigue was limiting her ability to do things she enjoyed. These outings began to feel like chores.

Kiersten was born with Spina Bifida, a condition that affects her mobility. When she joined Neil Squire's
Working Together Program, she was using a walker. Kiersten then began using an electric wheelchair, which was a huge confidence and motivation boost. Now she was completely ready to take on the challenge of finding a job she loved.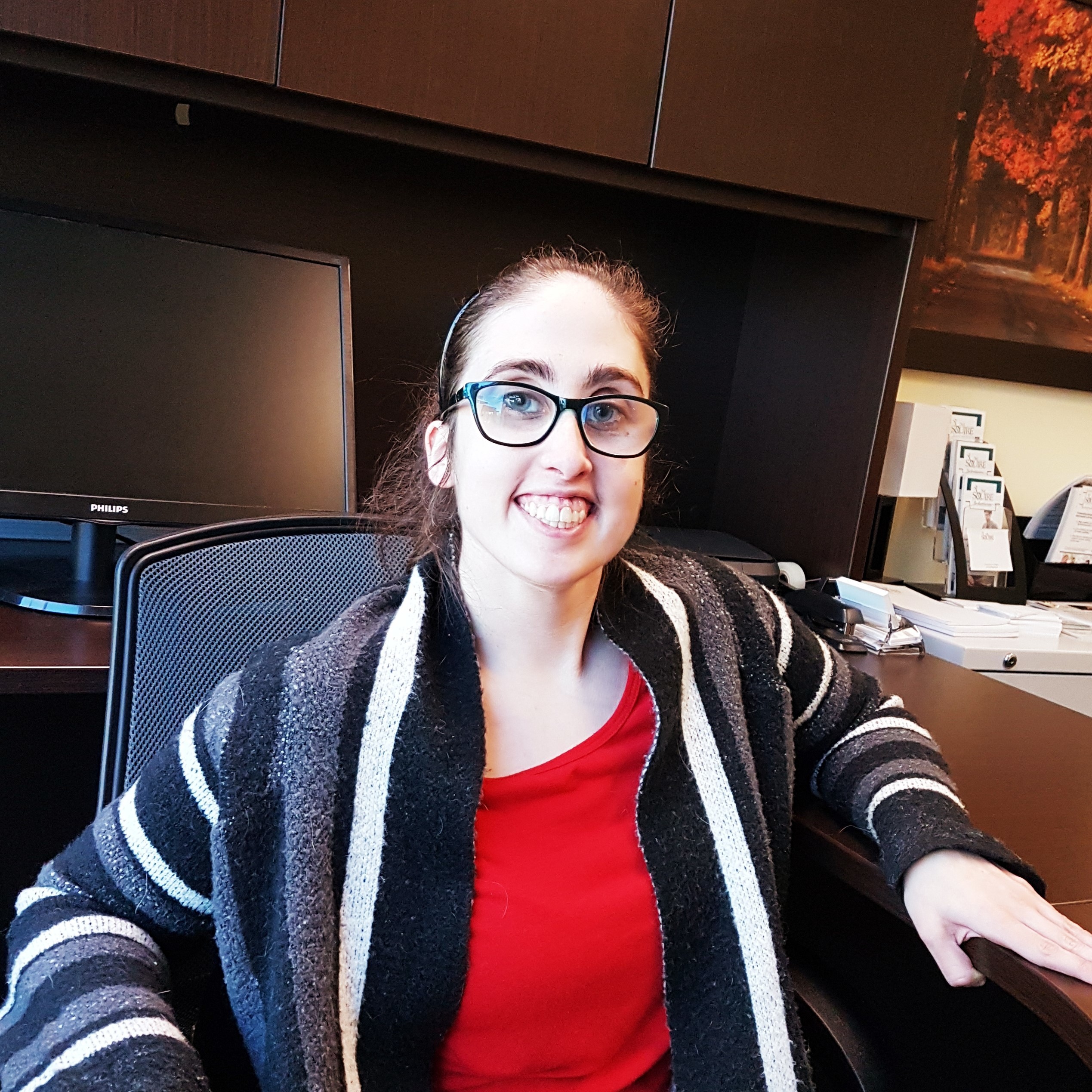 With the help of Working Together, Kiersten connected with the Tetra Society of North America. She is now the Halifax Chapter Coordinator.

"It feels great to finally be working!" exclaims Kiersten. "The best part of the job would have to be networking with people and sharing ideas."

She adds, "My advice for anyone would be to be patient and don't give up. You never know when the perfect job will be right around the corner! It has been a long road, but thank you to everyone for all their help!"

Visit our website to read more
Working Together success stories.

A Valuable Employee
A Working Together Success
With the help of
Working Together and
Bridge Adult Service Centre, Jesse landed his first paid job at Moore Automotive and Recreation Store (M.A.R.S). He had previously volunteered at M.A.R.S. through the Centre, so he felt comfortable within their work environment.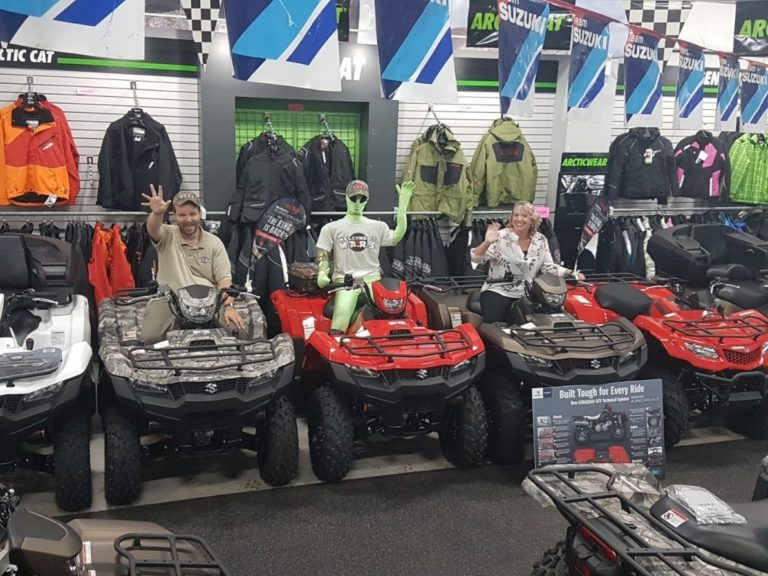 In the past, Jesse has struggled with verbal direction. He has now become confident in disclosing his learning style and knows what he needs to complete work responsibilities successfully.

"Now I can save money for very important things like trips, camping or stuff for my apartment," says Jesse. "Everyone there has a good sense of humor and is nice – it is great there."
"We truly believe Jesse is one of our most valued employees and we are very pleased we decided to hire him," says Shelly Scott of M.A.R.S. "His work ethic and loyalty is over and beyond. He brightens up the whole place and has an amazing sense of humor. He is willing to learn new things and just gets the work done."
Visit our website to read more
Working Together success stories.
Thomas Gains Confidence
A WorkBC Assistive Technology Services Success
"At [my work] I am required to monitor audio alarms such as fire and unauthorized intrusion," says Thomas. "My hearing impairment is such that without hearing devices I would be putting customers and co-workers at risk every day."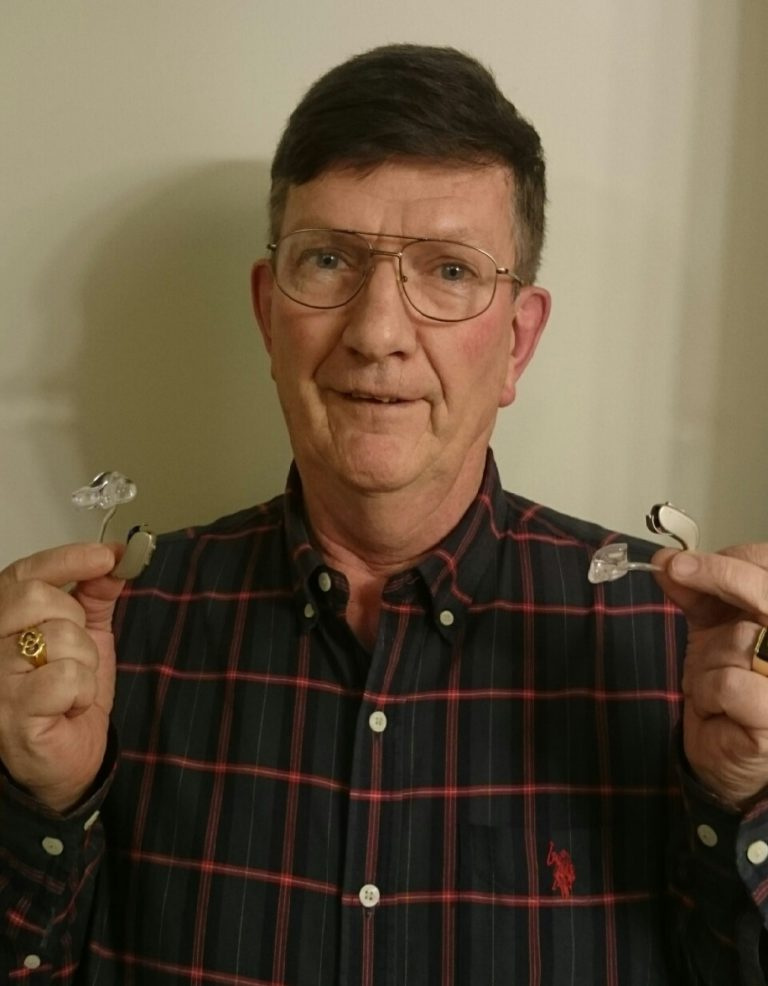 Through
WorkBC Assistive Technology Services, Thomas was able to acquire hearing aids. Now, he says, "I do my job with greater confidence knowing I will not mess up because I didn't hear something important."
"Being able to hear is a true gift," he adds. "One only appreciates it when they lose this ability. My new hearing devices allow me to look forward to going to work."
Visit our website to read more
WorkBC Assistive Technology Services success stories.
BeCause Radio
Making Tech to Help People With Disabilities
Our
Makers Making Change Winnipeg Regional Coordinator, Suzanne Winterflood, was recently on BeCause Radio.
BeCause Radio is produced by
The Winnipeg Foundation in partnership with 93.7 CJNU-FM.
Support Our Work
Every Gift Makes An Impact
Coming Events
Contact hcrspg@gmail.com or 250-563-1852
Cando TBA
Christmas Craft Fair November 8th and 9th 2020 Tables available $20.00 per table for Full Weekend
Loonie Auction October 24th and 25th
1. Helping with Income Tax for Low Income and persons with Disabilities, Need to registered with CRA





2.Need a Volunteer to help set an Ipad for a person with low vision




3.Need a Volunteer to teach a person using word to set up a memory album.